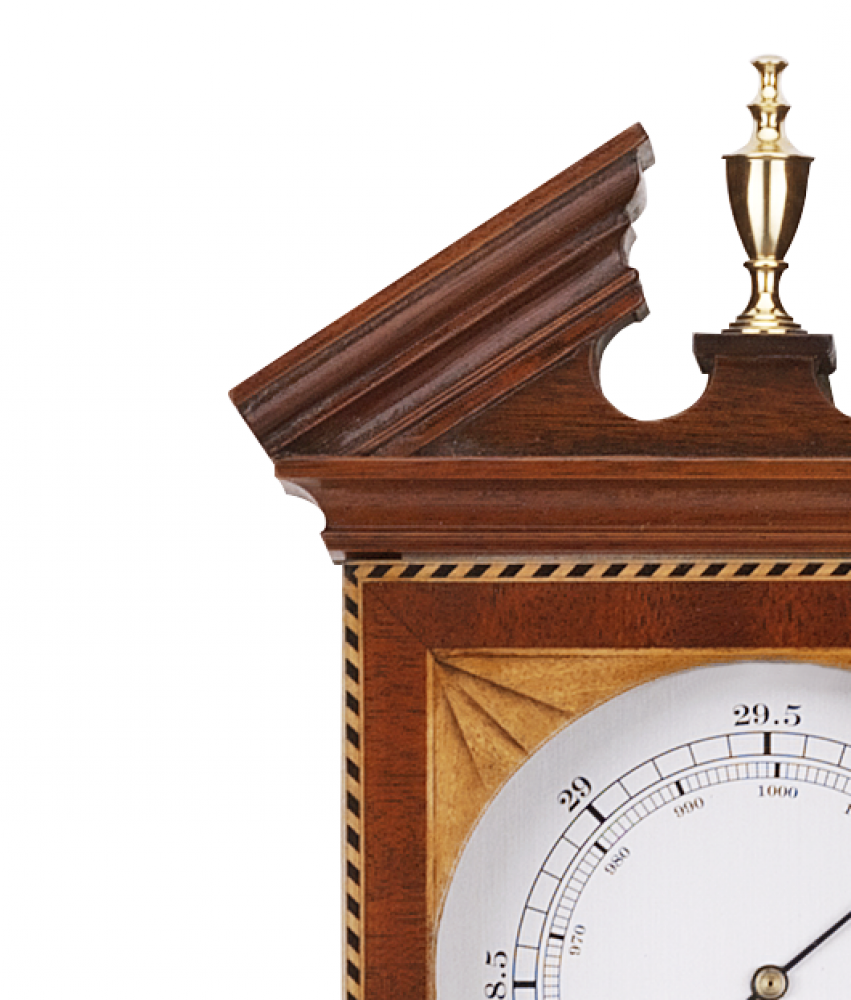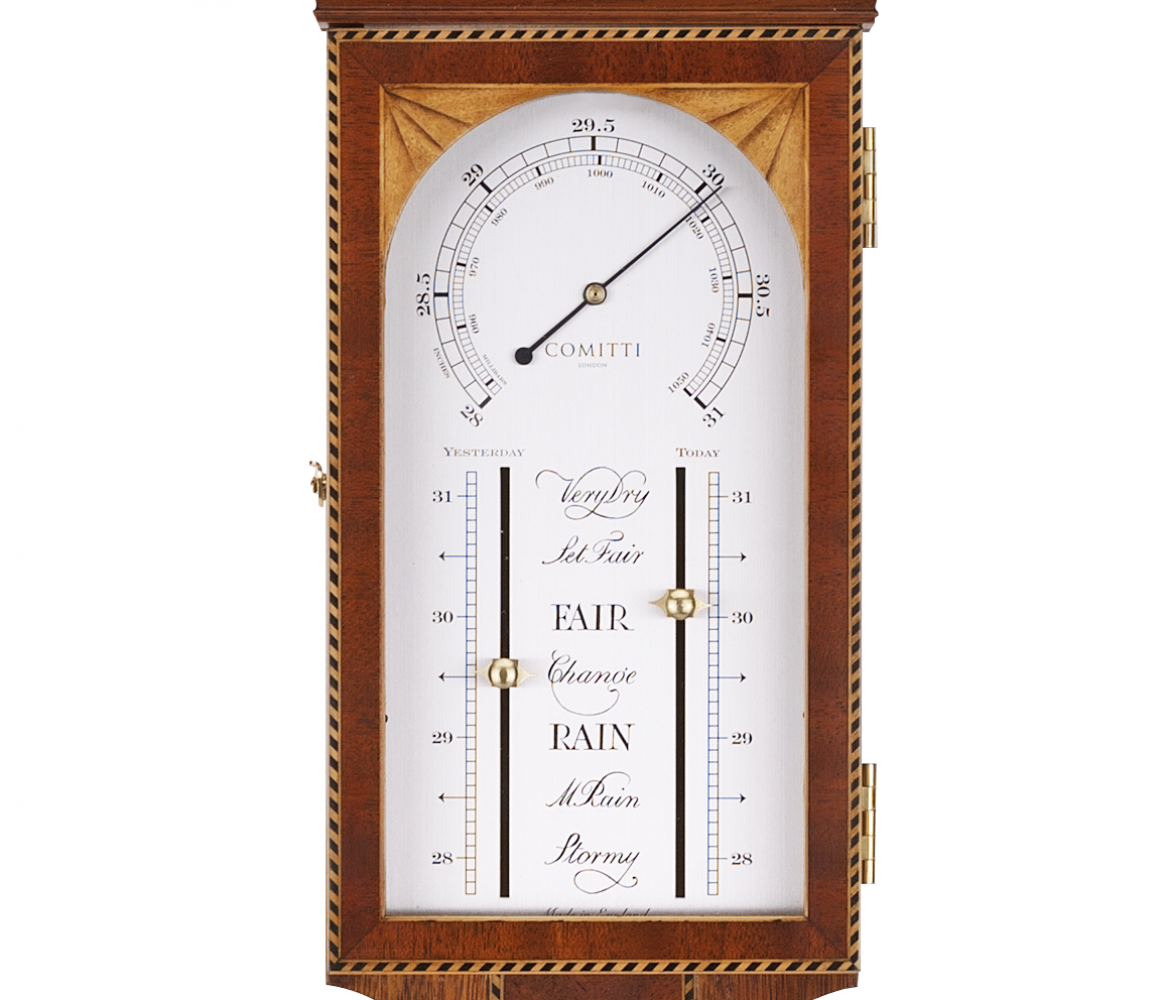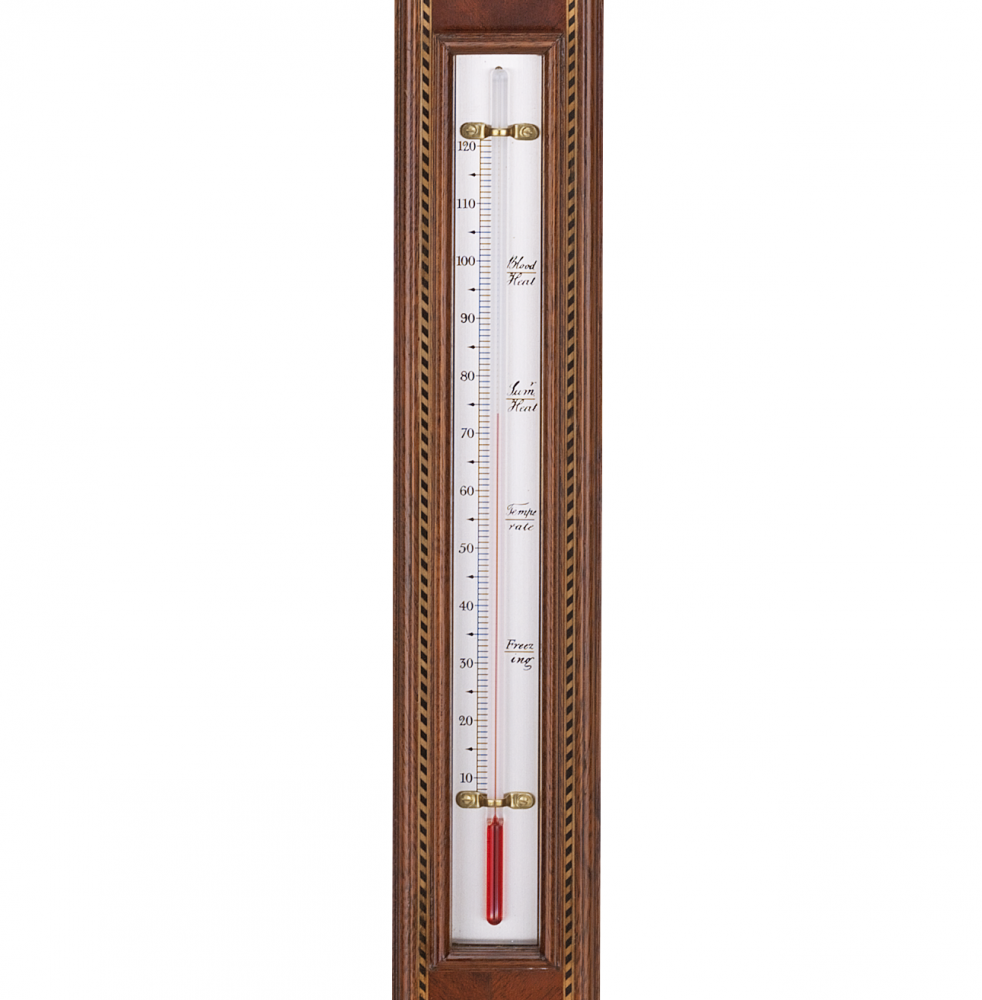 The Sheraton Stick
£1,450.00
Sheraton door stick barometer, circa 1810. A copy of an original made by Comitti in 1860. Mahogany cabinet with feathered veneer inlaid with "rope" edge line and corner fans.
This piece will be handmade for you and will be ready in 8-12 weeks.
Model Number: B625
IN DETAIL
Temperature compensated aneroid movement
Nickel silver dial calibrated in inches with millibars
Yesterday and today trend scales
Spirit thermometer with Fahrenheit scale
Hand polished inlaid mahogany case
Glazed door and lacquered brass furniture
Certificate of Authenticity
Height 98cm
Width 14cm
Weight 2.3kg
Prices include next day delivery service. (UK Mainland only) Please contact our sales office on +44(0)1277 367670 for current availability.