restoring the finest clocks and barometers since 1850
Comitti's unique history allows us to provide a service to customers who enjoy our products as valuable antiques.
Today we offer guidance and restoration services for all fine quality clocks, barometers and furniture. Movements, dials and cabinetwork can all be restored to their original condition.
Collection and delivery can be organised and all the work undertaken is supported by a year's warranty.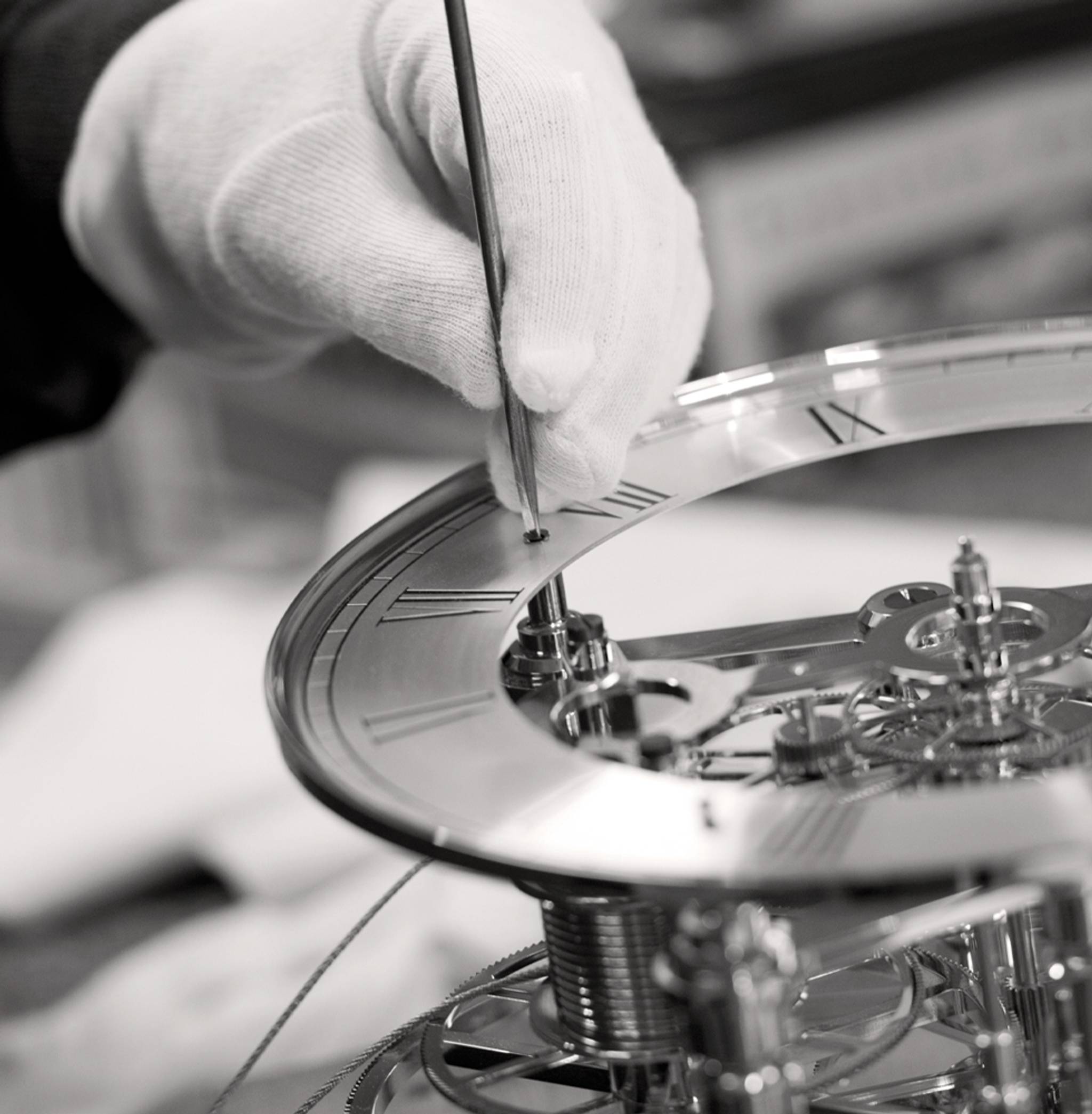 Restoration and Maintenance Services
Mechanical Clock Movements
Full restoration of all metal parts including the replacement or repair of damaged or worn parts.
Restoration of brass and hand painted dials, including silvering and black filling.
Replacement of damaged bevelled and convex glasses.
Repair, restoration and the replacement of hands.
Mercury, Aneroid Barometers and Barographs
Restoration or replacement of damaged or worn aneroid movement parts.
Replacement and re-filling of mercury tubes and thermometers.
Replacement of damaged spirit thermometer tubes.
Restoration of barometer hygrometers.
Dial restoration, including silvering and black filling.
Restoration of all brassware and the replacement of damaged or missing parts.
Barograph movements and clock movement servicing.
The supply of charts, ink and nibs for barographs.
Restoration of all cabinetwork, including veneer work, marquetry and gilding.
Repair, restoration or replacement of all metal decoration including locks and hinges
French polishing and metal gilding services.
The craftmanship is excellent, you can see the work gone into every single detail, nothing left unturned. I adore this timepiece being a part of our home
Dr Vivek Mursal, Sheffield