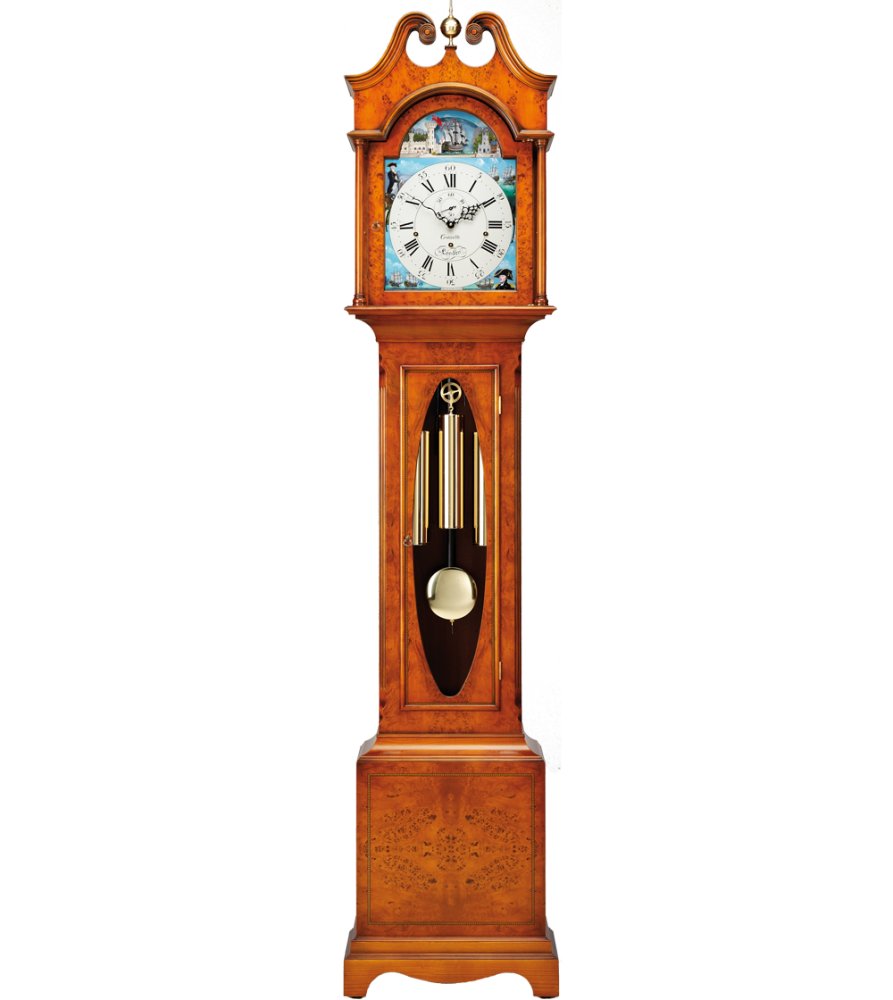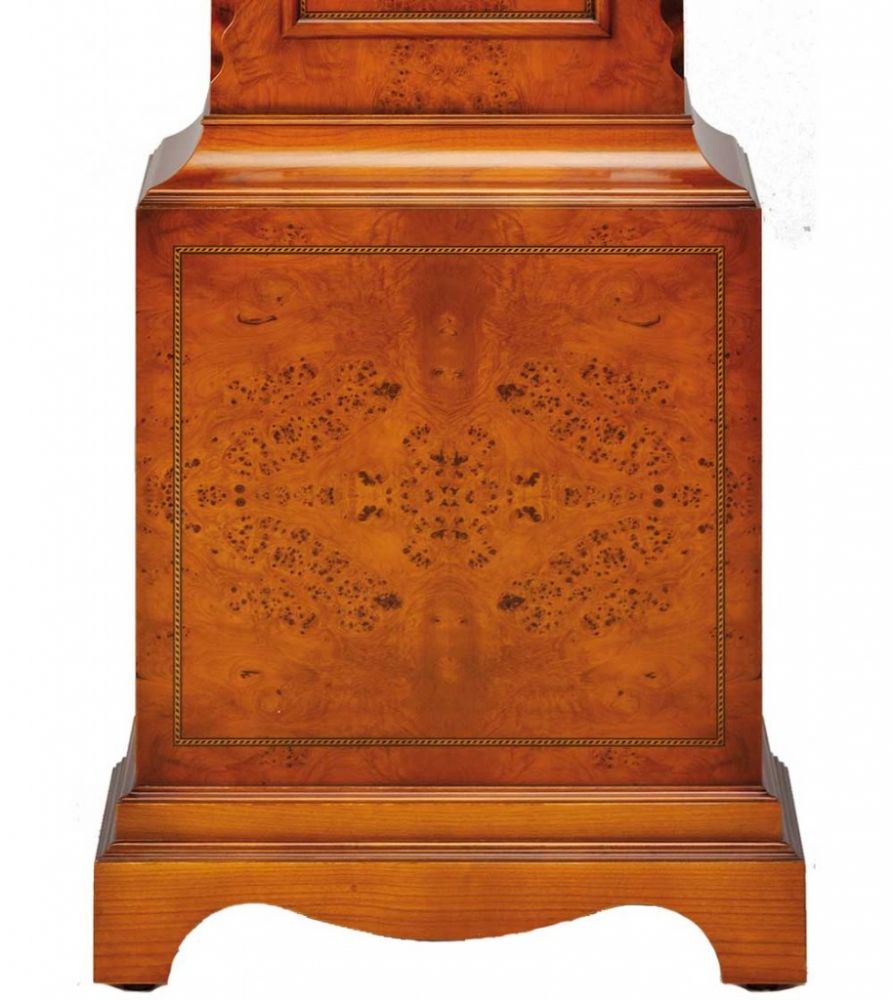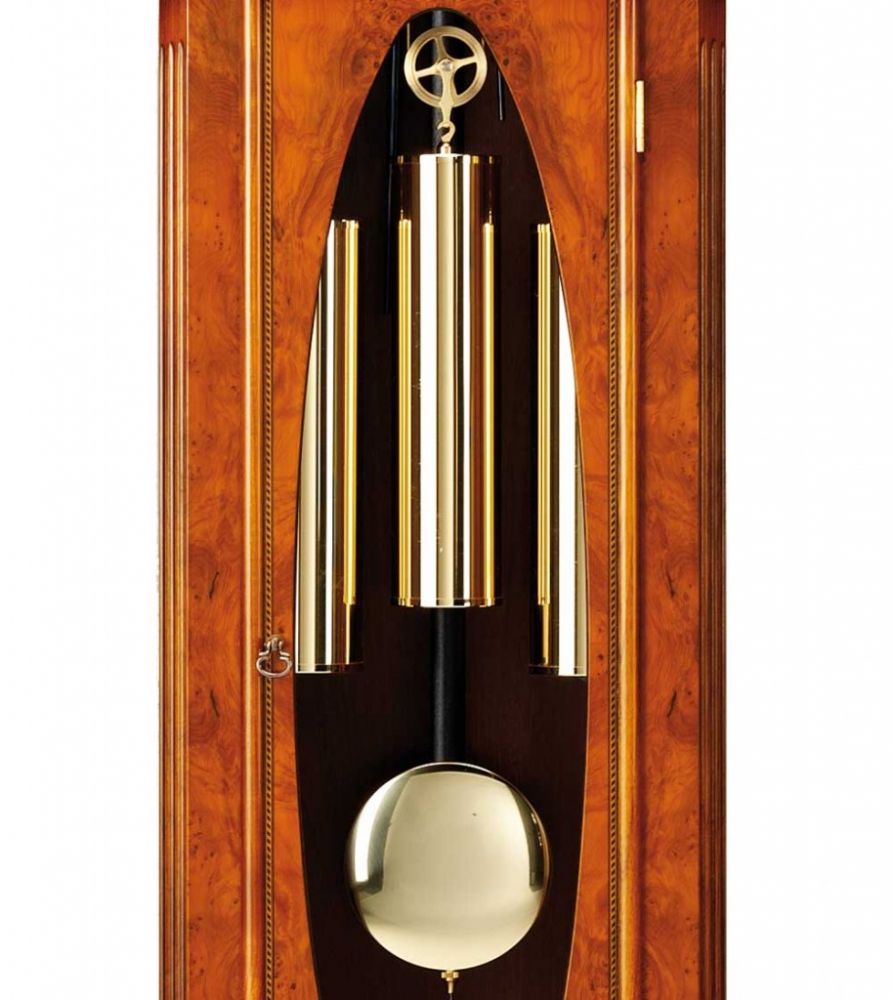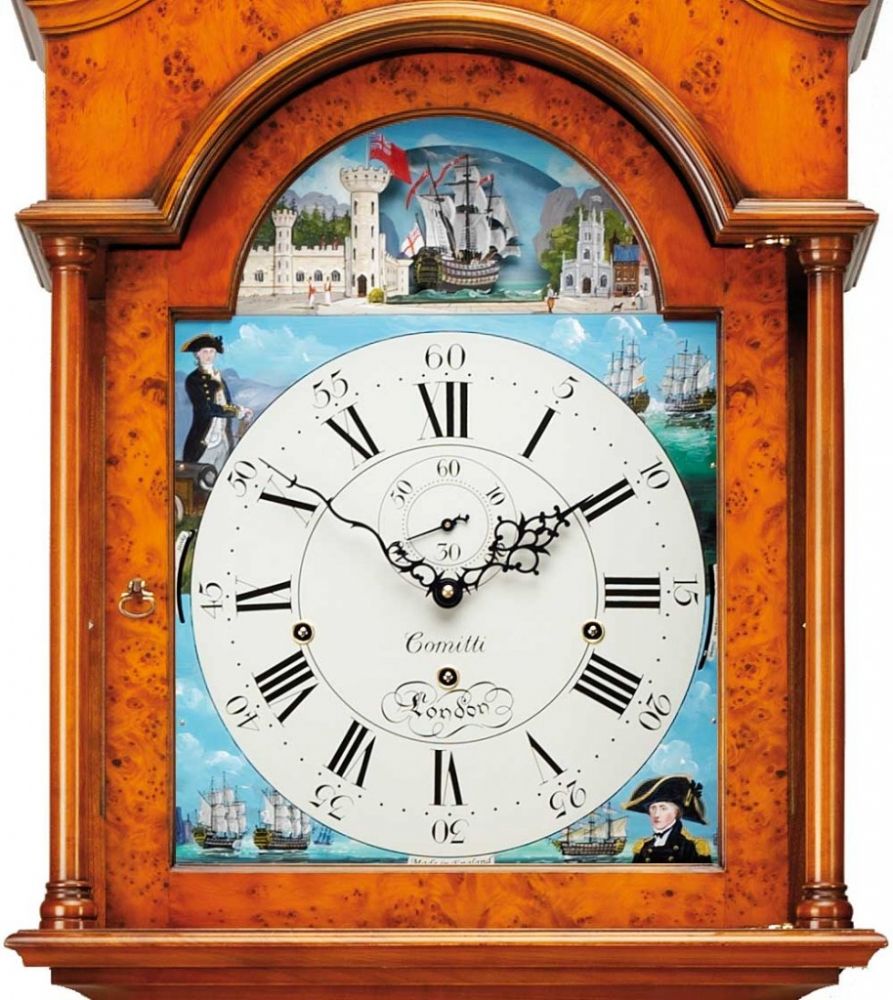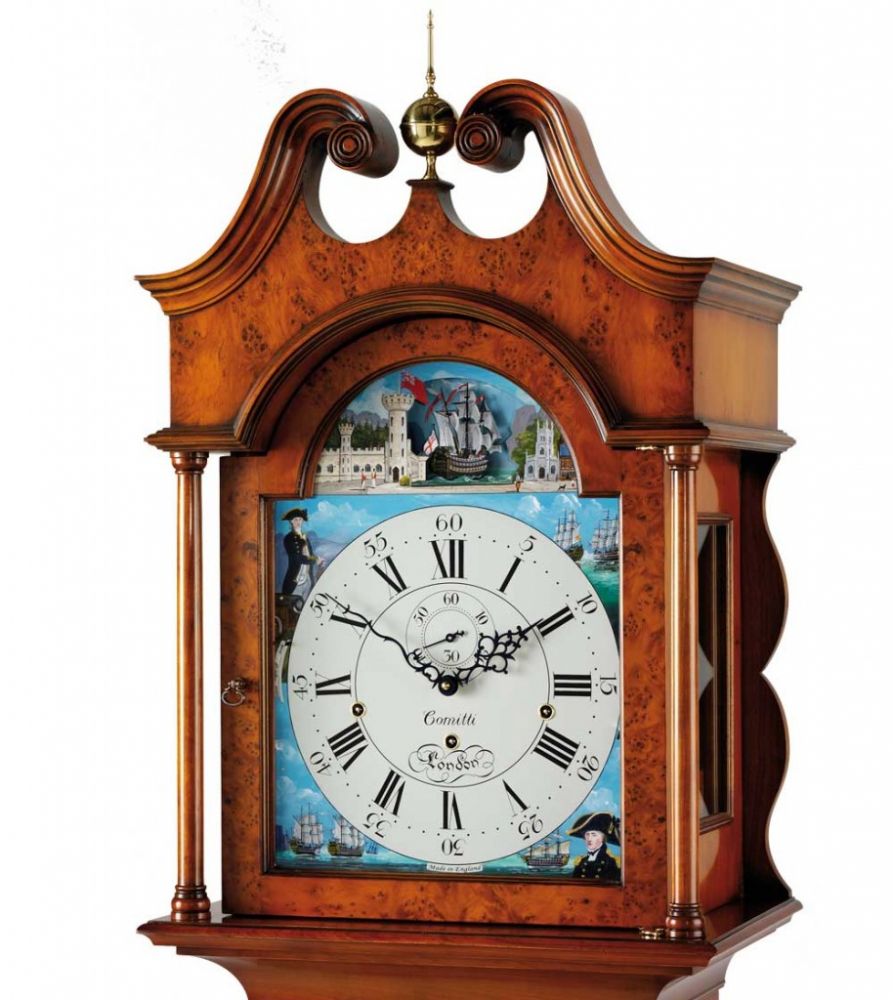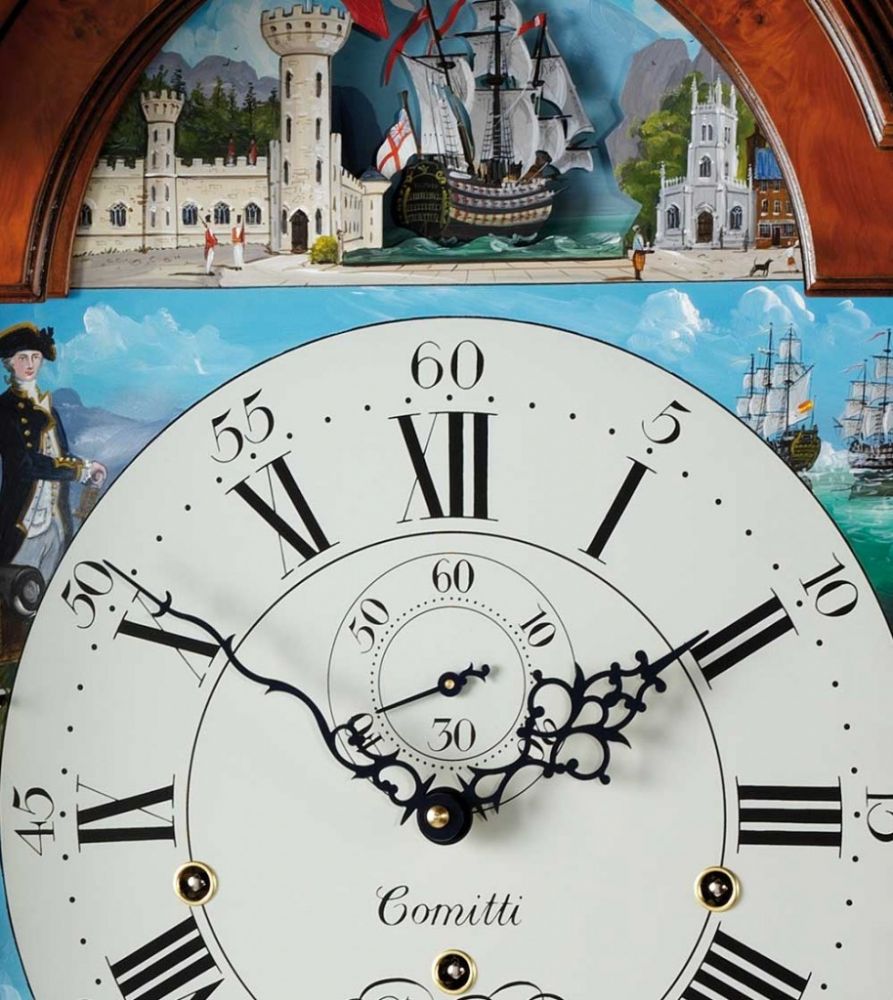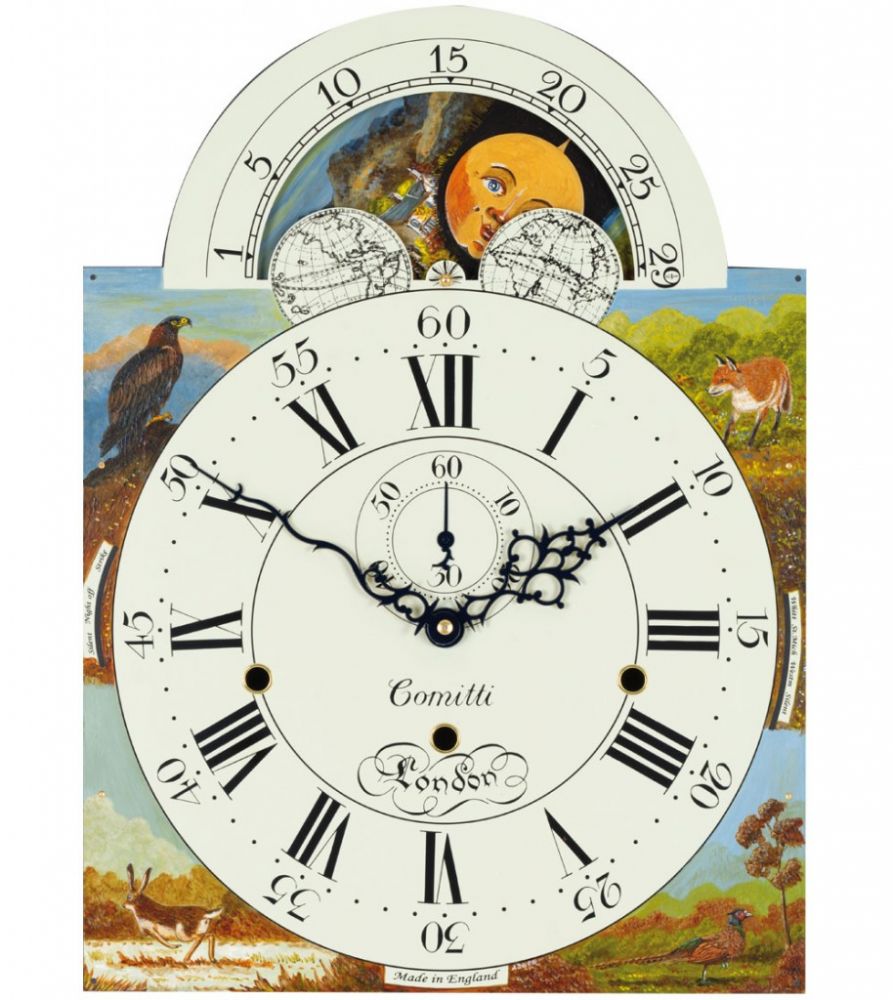 The Trafalgar
£10,495.00
Regency elegance inspired the scroll top cabinet of the Trafalgar. The solid cherry cabinet is decorated with book matched burr yew veneers inlaid with "rope" edgeline. The clock features a hand painted dial commemorating the Battle of Trafalgar in 1805. Illustrated are Admiral Nelson, Captain Thomas Hardy and French and Spanish ships engaged in battle. The flagship HMS Victory rocks with the swing of the pendulum. The dial is signed by the artist. The case is hand rubbed and waxed to achieve an "antique" patina. Bespoke finish and dial options available on request.
Alternative dial options illustrated are available, please contact our sales office for further information. 
Listen to this clock:
This piece will be handmade for you and will be ready in 8-12 weeks.
Model Number: C2408TCH
IN DETAILS
Triple chime 8 day cable movement with silencer
Automatic night silencer (10.00 PM to 7.15 AM), chime sequence and beat correction
Plays Westminster, Whittington and St. Michael melodies on rods
Mineral glasses and lacquered solid brass furniture
Adjustable feet and detachable hood for access to the movement
Bespoke finish and dial options available
Certificate of Authenticity
Height 215cm
Width 45cm
Depth 30cm
Weight 46.00kg
Prices include bespoke home delivery and set up service. (UK Mainland only) Please contact our sales office on +44(0)1277 367670 for current availability and overseas shipping advice.