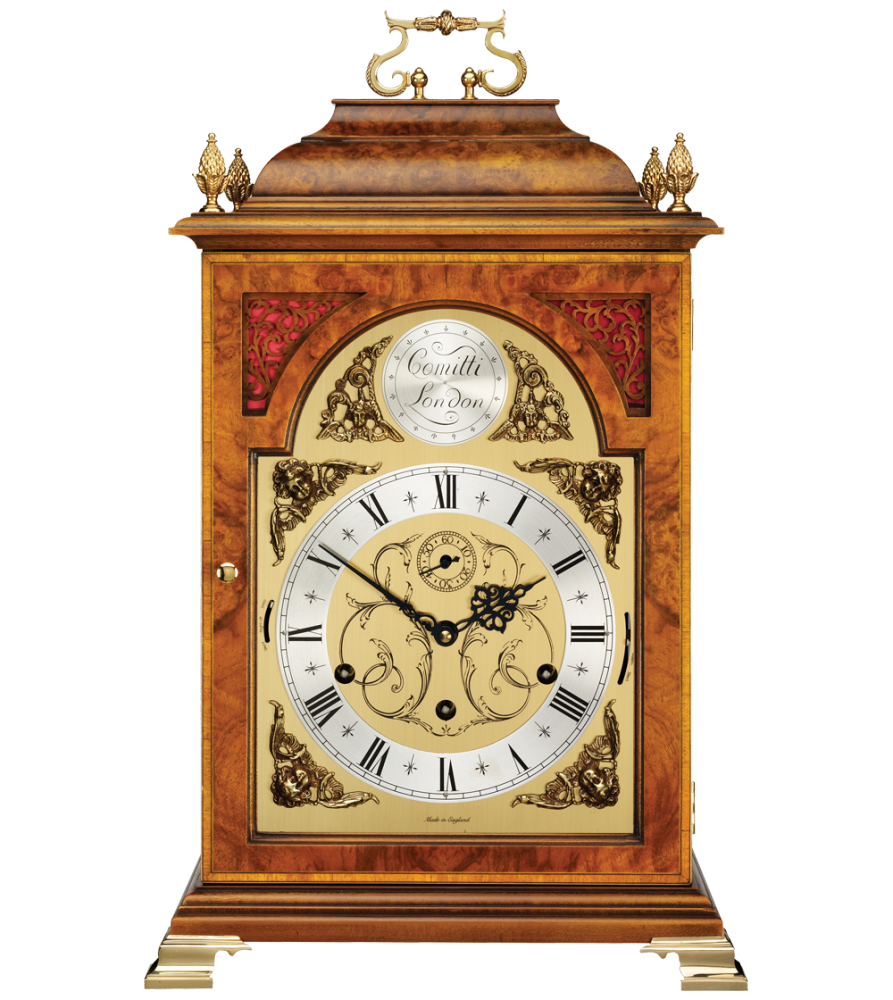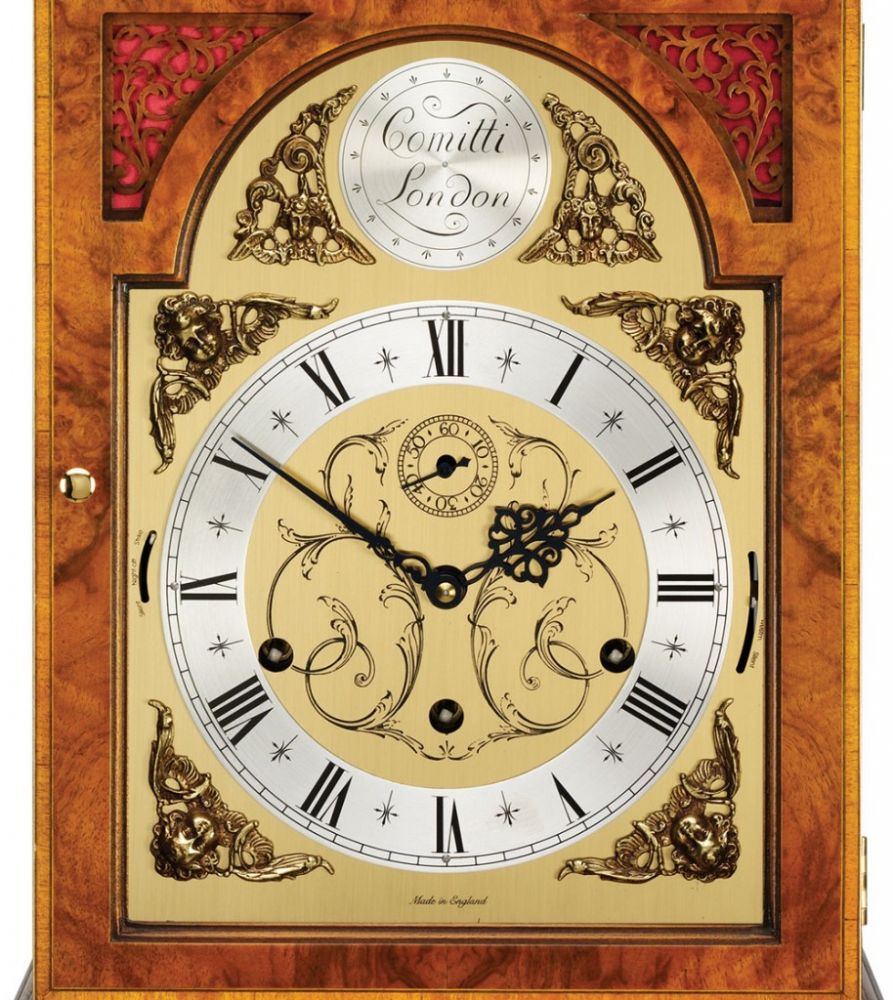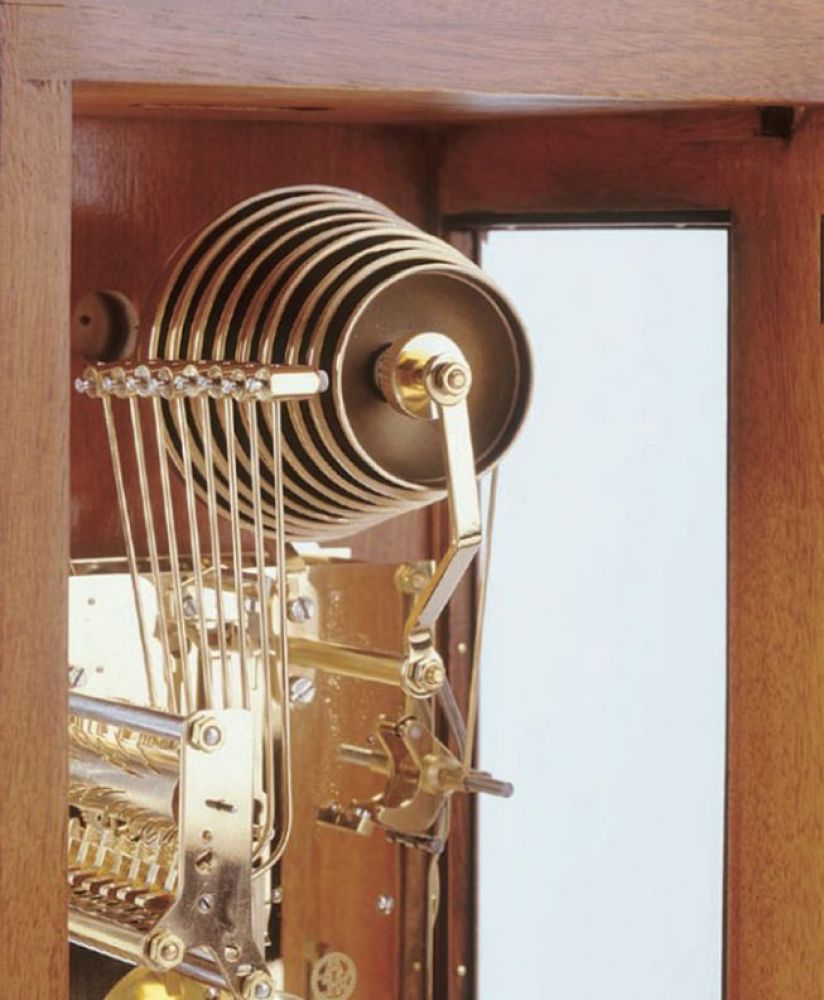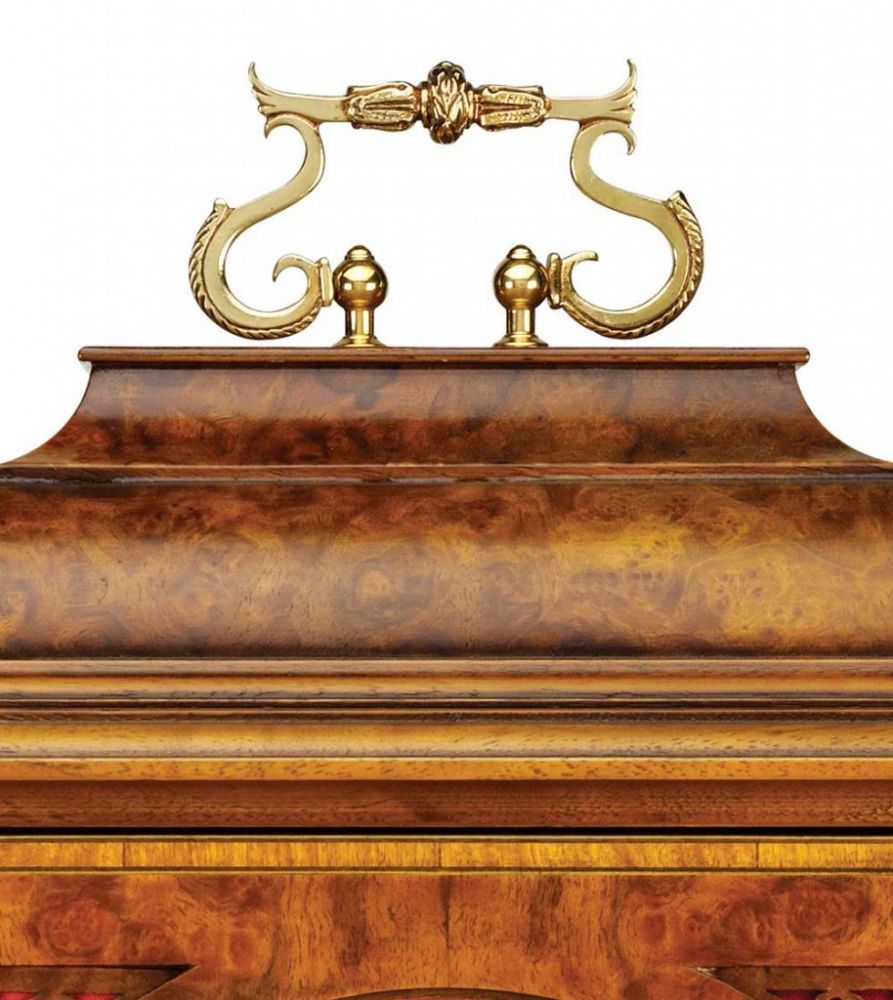 The Queen Anne
£7,995.00
Georgian style table clock with triple chime 9 bell movement. Hand polished burr walnut bell top cabinet with fine fretwork and inlaid satinwood inlay.
Listen to this clock:
This piece will be handmade for you and will be ready in 8-12 weeks.
Model Number: C4112TCH
IN DETAIL
Polished 9 bell triple chime 8 day movement with 11 jewel platform escapement and chime silencer
Automatic night silencer (10.00 PM to 7.15 AM) and chime sequence correction
Plays Westminster, Whittington and St. Michael melodies on bells
Solid brass dial plate with cast cherub spandrels, silver plated chapter ring and fine milled hands
Hand polished walnut case with burr veneers and satinwood inlay
Bevelled glasses and lacquered solid brass furniture
Certificate of Authenticity
Height 50cm
Width 30cm
Depth 20cm
Weight 11.25kg
Prices include bespoke home delivery and set up service. (UK Mainland only) Please contact our sales office on +44(0)1277 367670 for current availability and overseas shipping advice.