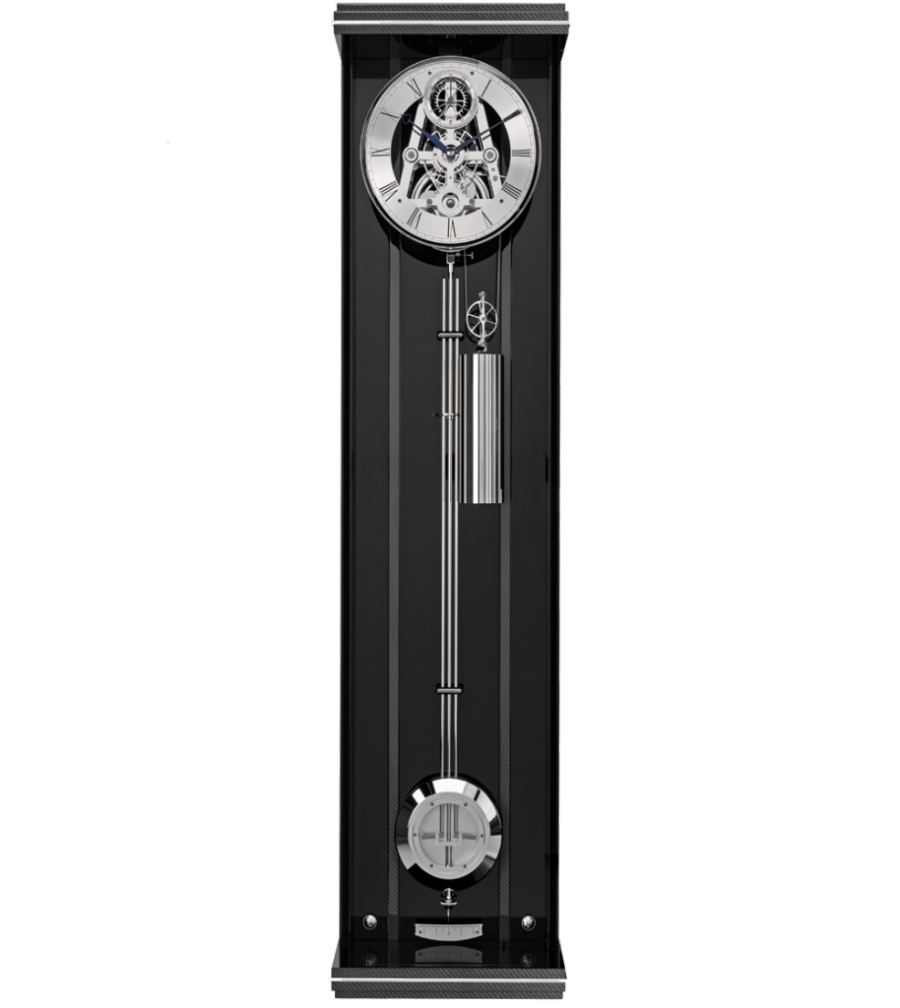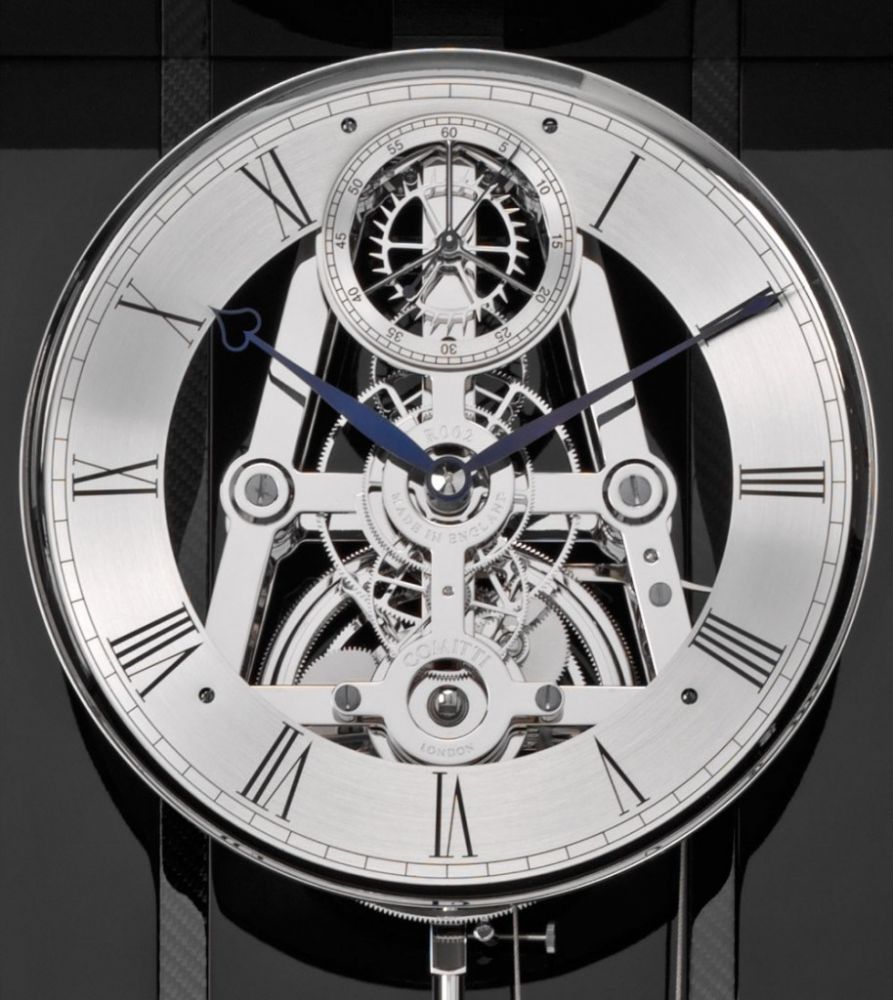 THE GREENWICH BLACK LACQUER AND CARBON FIBRE CABINET
£32,250.00
A superb contemporary version of The Greenwich regulator in a black lacquer and carbon fibre cabinet.
This piece will be handmade for you and will be ready in 8-12 weeks.
Model Number: S3603S
IN DETAIL
Hand made rhodium plated movement with dead beat escapement and tungsten carbide pallets
Month going 30 day power reserve
Precision temperature compensated pendulum
High count gear train including 18 ball races to reduce friction
Silver plated dial with fine blue lacquered hands
Hand made cabinet with a high gloss black lacquered finish and carbon overlays.
Compartment for keys, tools and timekeeping weights
Three sided crystal clear glass door to allow full visibility of the movement
Bespoke finish combinations available on request
Serial numbered movement with Certificate of Authenticity
Height 132cm
Width 33.5cm
Depth 20cm
Weight 21.5kg
Prices include bespoke home delivery and set up service. (UK Mainland only) Please contact our sales office on +44(0)1277 367670 for current availability and overseas shipping advice.