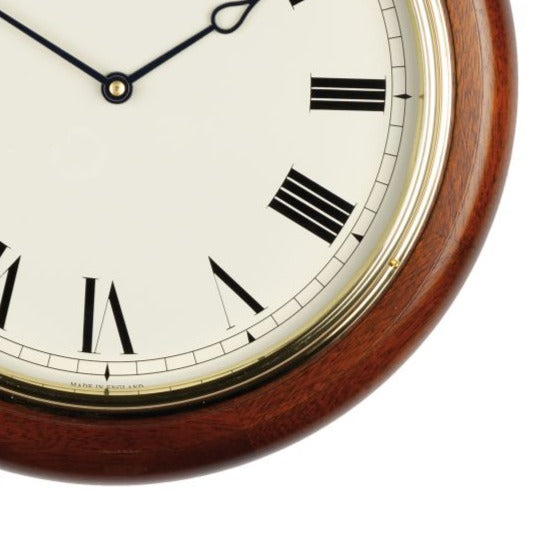 The Plymouth Mahogany - Quartz
£745.00
Classic English dial clock with precision quartz movement and mahogany case.
This piece will be handmade for you and will be ready in 8-12 weeks.
Model Number: C3042Q
IN DETAIL
Precision quartz movement
Enamel finish 10" diameter dial and period hands
Lacquered solid brass furniture and mineral glass
Certificate of Authenticity
Hand polished mahogany case
Width 32cm
Depth 10cm
Weight 2.2kg
Prices include next day delivery service. (UK Mainland only) Please contact our sales office on +44(0)1277 367670 for current availability and overseas shipping advice.