MAYFAIR RHODIUM PLATED MOVEMENT AND CARBON FIBRE BASE
£11,950.00
A stunning contemporary version of the Mayfair with the rhodium plated movement mounted onto a gloss lacquered carbon fibre base.
This piece will be handmade for you and will be ready in 8-12 weeks.
Model Number: S5660S
IN DETAIL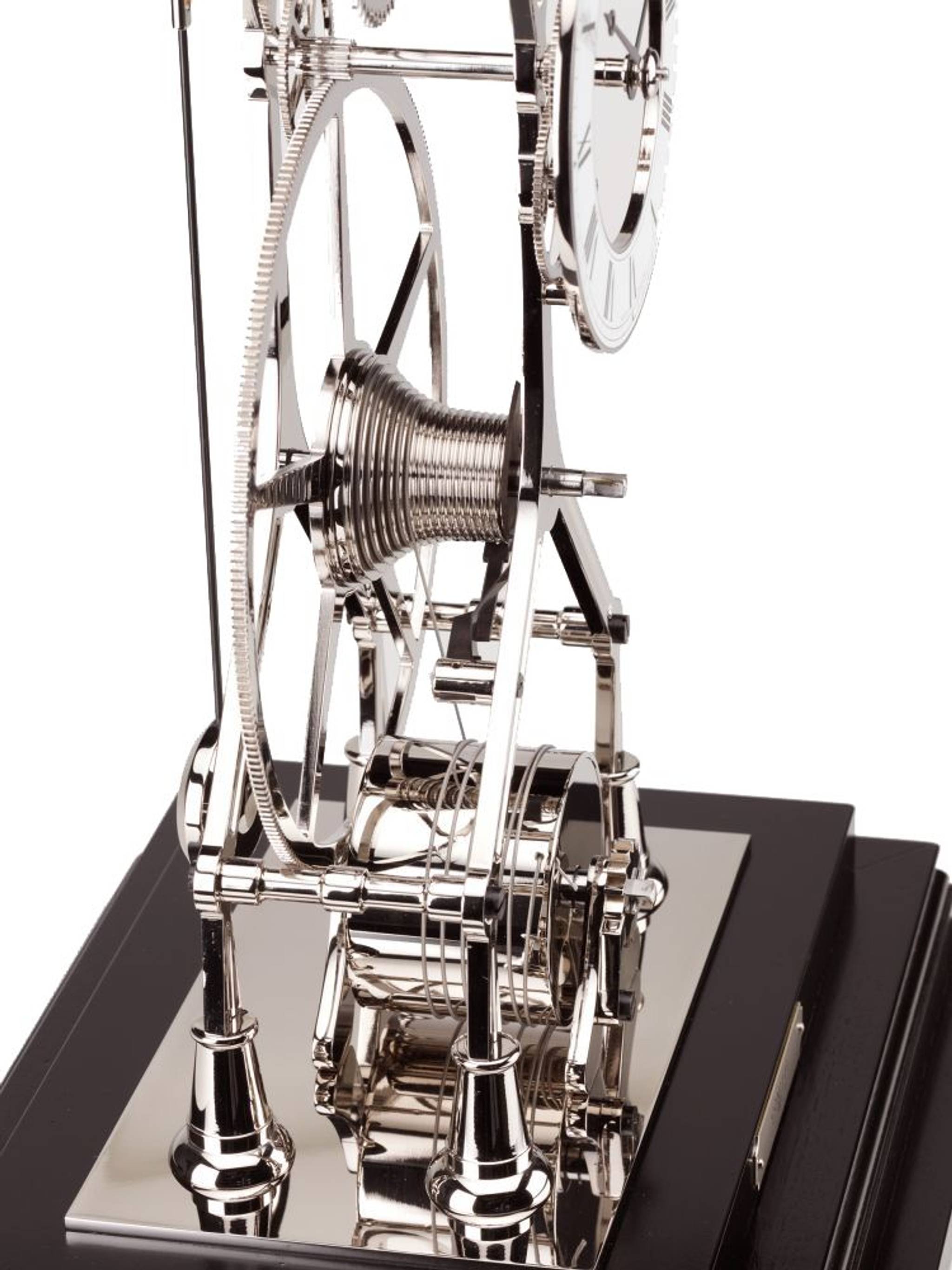 Hand made solid brass 14 day rhodium plated fusee movement
Gloss lacquered carbon fibre base with key compartment
Crystal glass mitred canopy to protect the movement
White enamel finish dial with Roman numerals and fine blue lacquered Breguet style hands
Serial numbered movement with Certificate of Authenticity
Bespoke finish combinations available on request
Mahogany finish presentation travel case
Height 48cm
Width 32cm
Depth 23cm
Weight 24.00kg
Prices include bespoke home delivery and set up service. (UK Mainland only) Please contact our sales office on +44 (0)1277 367679 for current availability and overseas shipping advice.